Saturday June 23, 2018 - Tours (FR)
CPNUE
General Meeting
In this meeting, the board was re-elected.
According to the statutes, the board must be composed of persons from at least 4 different member states.
They are the president, the vice-president, the general secretary and the treasurer.
The order of allocation of the mandate of the president and vice-president is laid down in the statutes and reflects that of the European Association of Notaries.
In the last reform of the statutes, the duration of the mandates is limited to 2 years.
The meeting thanked the outgoing president for his efforts and leadership during his four-year term.
Were appointed:
As president: Mr. Ludwig RASSCHAERT (Belgium).
As Vice-president: Mr. Gabriele ROSSETTI, (Italy);
As General Secretary: Mr. Hans VAN DER WERF (the Netherlands);
As treasurer: Mr. Roger CLENET (France).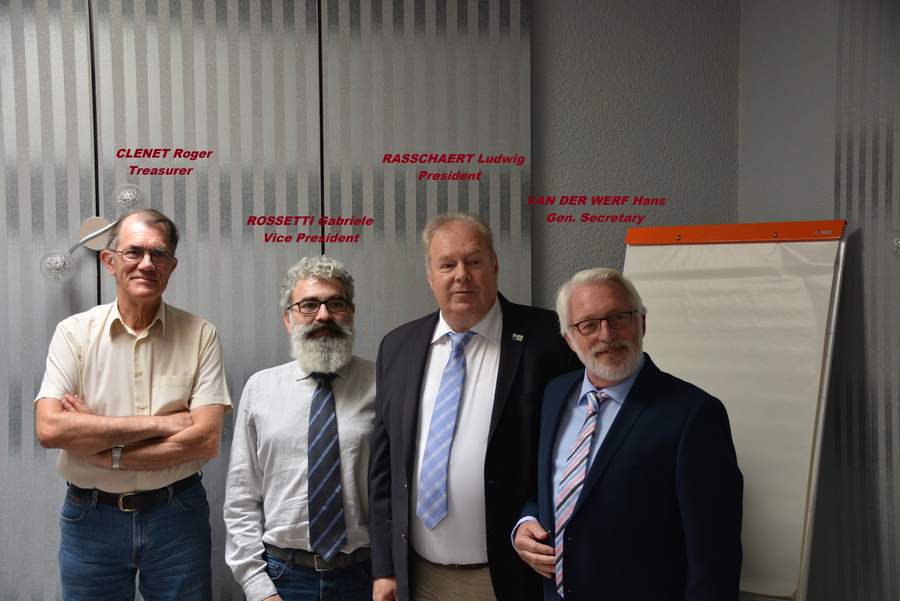 Then the other items on the agenda were discussed and approved.
After the general meeting, the Italian delegation announced that an international event will be organized by them, entitled:
Social protection and professional training of the notarial office
in the evolution of the 21st century
at the service of citizens.
The event will be held in Palermo (Sicily), on Saturday 10 November 2018.
The purpose of this is to draw the attention of colleagues to such a modern and burning topic, and to pass on the feeling of the importance of our association to tackle it with the right tools.
For this reason, not only the representatives of national and supranational organizations will participate, but the aim is to invite colleagues from all over Europe to form the largest possible and representative meeting of our sector.